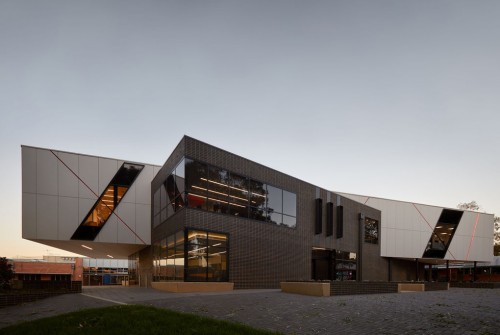 Winners at the 2021 MBA (SA) Building Excellence Awards
13/08/21
A fantastic result for our team, at the 2021 Master Builders (SA) Building Excellence Awards, winning best Commercial/Industrial Building $5m to $10m, for the Trinity College & Cretivity School project along with our apprentice Dylan Occhiuto being named Apprentice of the Year- 2021.
We would like to thank our valued clients, subcontractors and suppliers for their continued support and our team for their endless dedication. These awards would not be possible without you all!
Category: Excellence in a Commercial/ Industrial Building $5m to $10m
Award: Winner
Judges Comments: "Mossop Construction+Interiors overcame all site and building challenges to carefully construct this project around a live active school. The external standard of the Trinity College project is exceptional with its complex flooring integrating with all the brickwork, precast and cladding. Internally, the building also impressed our judges, with custom hand-crafted timber features that aligned the building. Mossop delivered the project on time and to a great budget and worked seamlessly with their trade base to produce state of the art innovation spaces for the college". View Project
Category: Apprentice of the Year- 2021
Award: Winner
Judges Comments:
"Dylan is a 3rd year carpentry apprentice that has shown himself to be an eager and punctual worker that is willing to extend himself to further his trade skills and career. Dylan's attention to detail, his well-developed communication skills and his confident approach has been recognised by his current employer Mossop Group, who have promoted Dylan to Trainee Site Manager on the Monarto Safari Park Visitor project. Dylan's passion to make his mark in the construction industry is evidenced by his mature outlook to his work and his plans for the future. All judges are certain that Dylan has a bright future in the construction industry and has the drive, determination and ability to see his plans come to fruition".