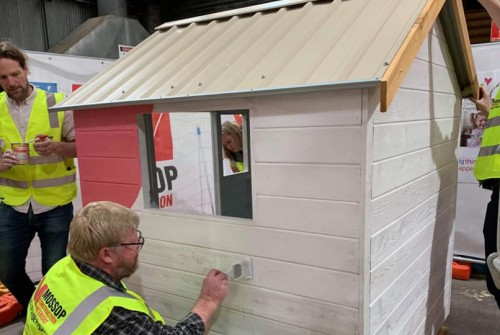 WCH Project team makes special deliveries
20/08/19
MC+I was proud to host our start-up Alignment Workshop for the Women's and Children's Hospital Sustainment Upgrade Project. 4 teams battled it out to construct cubby houses for an individual child receiving treatment at the Women's and Children's Hospital. Each child had come up with a set of 5 cubby house rules, which the teams needed to deliver by the end of the day and present to charity partners, Women's & Children's Hospital Foundation, Starlight Foundation, Ronald McDonald House and Make-A-Wish Foundation. Teams were out and about finding all of the necessary items to make each cubby house extra special for their child. Teams had 5 hours to complete the cubby house.
Then a not so ordinary day in the office for the WCH Project team! Made some very special kids exceptionally happy with our Cubby house deliveries. Share in the excitment by clinking the video link below.
Mossop were very proud to host this fantastic team building workshop for the WCH Sustainment Project.