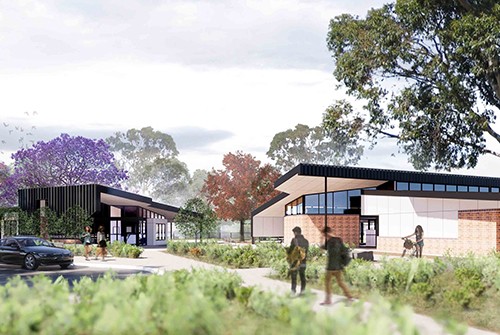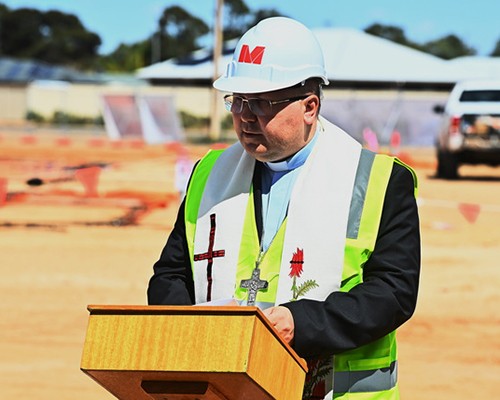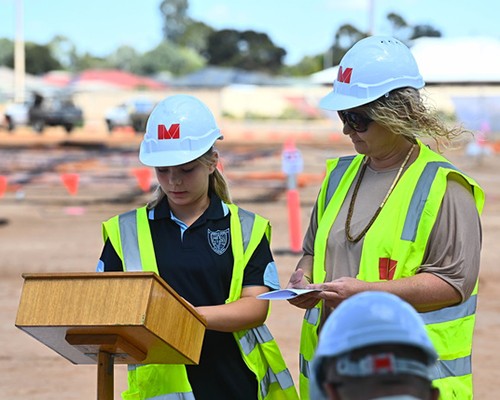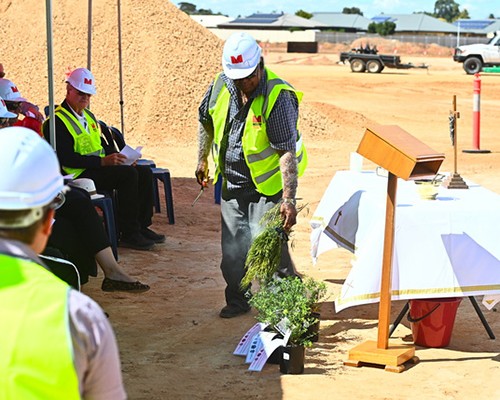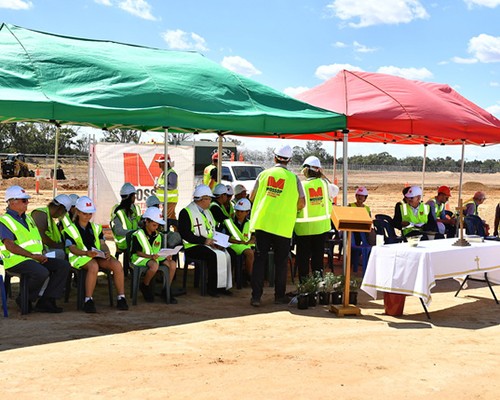 New Cathoilc School for South Australia's Riverland
30/03/21
We are thrilled for the opportunity to again be partnering with Catholic Education South Australia, Swanbury Penglase Architects and Meinhardt to deliver the new $17.5 million St Francis of Assisi College in South Australia's Riverland.
The 33,110m2 site located in Renmark will be home to a new Year 7-12 Catholic secondary school for the Riverland community. The new college will be the first secondary Catholic school in Riverland region. Earthworks are already underway on site and the first of three phases are set to begin in the coming weeks. Stage 1 will include a specialist Middle Years Learning Centre, STEM (Science, Technology, Engineering and Maths) and Arts Centre, a Design and Technology Workshop, Administration Centre, and covered and outdoor learning, play and landscaped spaces. Other works will comprise of a new carpark and site facilities including bike store and storage sheds.
The project team recently welcomed Bishop Karol Kulczycki SDS, Bishop of Port Pirie to officially bless the land and aboriginal elder Howard 'Barney' Lindsay to conduct a traditional smoking ceremony. The blessing was also attended by Nichii Mardon, Director Catholic Education Diocese of Port Pirie, local priests Father Paul Bourke and Father Hau Le, Mayor Neil Martinson, Renmark Paringa Council and local students and family representatives.
The College will provide an innovative and contemporary education tailored to students, their families and community. It will be a place of imagination where personalised learning, collaboration and interactive technology enable authentic and deep learning experiences. The new school development is set to open to year 7 and 8 students in 2022. The school will then add an additional year level annually until 2026, when it is expected to cater to 360 students across years 7 to 12.
Mossop have a strong relationship with Catholic Education South Australia, following the recent delivery of the Tenison Woods College Stage 1 in Mount Gambier and the new Xavier College Campus in Two Wells projects. We look forward to collaborating with the entire project team and with the Riverland community to bring this exciting, innovative vision to reality.