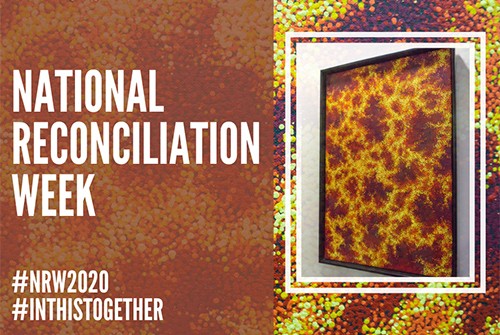 National Reconciliation Week 2020
27/05/20
Mossop would like to take this opportunity to acknowledge and pay respect to the Traditional Owners and ongoing custodians of the Adelaide region, the Kaurna people. We pay respect to their Elders past, present and emerging and their cultural and heritage beliefs that are still important today to the Kaurna people.
To celebrate National Reconciliation Week 2020 we would like to acknowledge our friend and college William King Jungala- Artist (1966-2007). William King worked for Mossop in the late 80's as an apprentice carpenter having come through the Master Builders Association of SA. William was born in Katherine, Northern Territory with his traditional skin name being Jungala of the Gurindji tribe, but to his friends at Mossop he preferred 'Billy'. Billy went on to work for Mossop as a Contract Administration and progressed into a Project Management role before he returned to Darwin and his true passion, art and painting.
His contemporary artistic style developed from his strong Aboriginal heritage and the love and connection he felt with the land. His paintings were symbolic to living in harmony with natural forces.
Billy often called in to visit the Mossop team when he returned to South Australia and on one visit he gifted the Mossop family and team with this beautiful painting. Sadly Billy passed in 2007 however his extensive collection of artwork is still displayed throughout many galleries in Australia and overseas and is proudly displayed in the foyer of Mossop's head office is Hindmarsh.