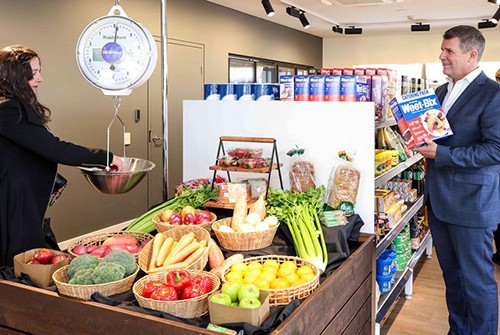 HammondCare opens $31m dementia care village at the Repat Health Precinct
15/08/23
The recently completed dementia care village at the Repat Health Precinct in Daw Park is designed to provide exceptional care for individuals living with dementia. The village consists of six bungalow-style cottages surrounding a Central Park and Plaza, creating a warm and welcoming community for residents.
One notable feature of the village is the large single ensuite rooms, which offer privacy and comfort for each resident. Additionally, the central open plan kitchen encourages engagement and appetite, as residents can participate in the preparation of meals, enhancing their overall dining experience.
The village also offers a mix of spacious communal living areas and private sitting spaces, giving residents the choice to engage socially or have some quiet time. Outdoor areas with shaded gardens provide safe and easy access to nature, allowing residents to relax and spend time with their loved ones.
Hidden utility rooms and clinical features are discreetly incorporated into the design to enhance the homely environment while ensuring the safety and convenience of both residents and staff. Furthermore, the dementia-friendly wayfinding features are thoughtfully designed to assist residents in navigating their surroundings effortlessly.
Social interactions are promoted through everyday activities, fostering a sense of community and well-being. To further enhance the quality of life for residents, the village features a dementia-friendly store, developed in collaboration with Coles Group. This unique store allows residents to independently shop for their own groceries, empowering them to maintain a sense of autonomy and dignity.
The collaboration between Mossop, HammondCare, Motto Projects, Bickerton Masters, and Swanbury Penglase is a testament to the dedication and innovation behind this project. With its person-centered approach and comprehensive range of amenities, the dementia care village at the Repat Health Precinct is set to provide high-quality care for individuals living with dementia, ensuring they receive the support they need in a nurturing and dignified environment.