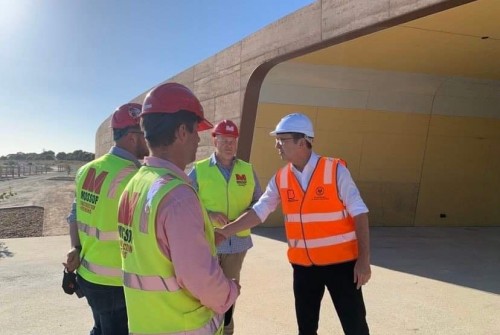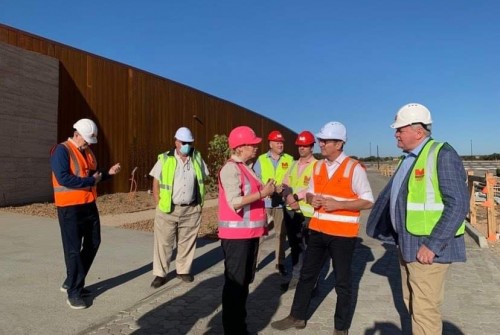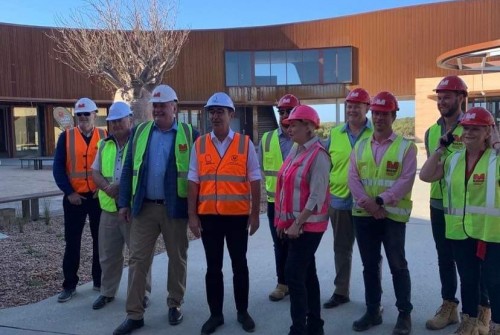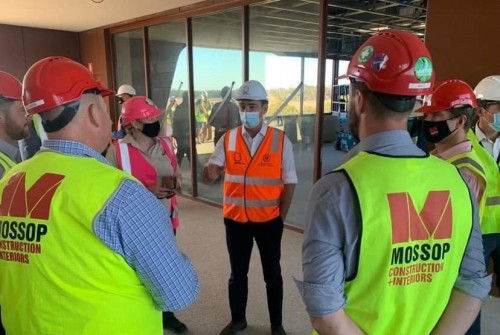 A sneek peek for Premier Steven Marshall of the new Visitor Centre at Monarto Safari Park
12/02/22
Mossop were delighted to welcome the Premier of South Australia, Stephen Marshall along with the state Member for Hammond, Adrian Pederick MP, Elaine Bensted Chief Executive of Zoos SA, Peter Clark Director Monarto Safari Park and Les Jones Zoos SA Director Property & Development for a sneak peek of the almost complete Monarto Safari Park new Visitors Centre on Saturday morning.
Greeted by the parks roaming mob of Emu's who have enjoyed freely wondering around the construction activities the almost complete site is on track for completion next month before officially opening to the public shortly after.
We can't wait to see the new visitors centre full and bustling with families enjoying the landmark new facility and a day out at Monarto Safari Park contributing to the outstanding conservation activities the park undertakes, connect people with nature and save species from extinction.
Congratulations to our dedicated team for the hard work and effort to date with the finish line in sight.