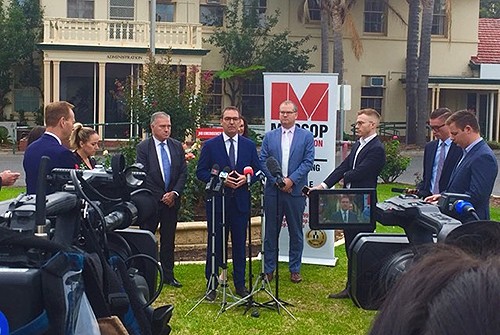 Major Milestone for Repat Precinct
12/03/20
A major milestone for the State Government's commitment to reactivating the Repat site has been reached today as works on the Older Persons Mental Health Service Building are now complete. Today Premier Steven Marshall and Minister for Health & Wellbeing Stephen Wade visited the newly refurbished C Block building, explaining "this is a major step towards the plan to revitalise the historic site".

The upgrades to the heritage listed building include four fully refurbished consulting rooms, a dedicated space for group programs, new services upgrades, and brand new amenities.

We were proud to be involved with this project along with Spotless Group, SA Health, Walter Brooke, WALLBRIDGE GILBERT AZTEC and System Solutions to provide a positive new environment which plays a significant role in the health care needs of all South Australians now and into the future.