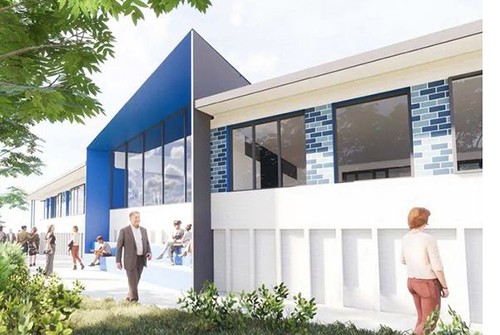 Construction begins on Port Lincoln High School's $15m Upgrade
09/08/20
We are thrilled for the opportunity to collaborate with Port Lincoln High School, Department of Planning, Transport and Infrastructure (DPTI) and Russell & Yelland to deliver the new Port Lincoln High School Redevelopment Project. The upgrades aim to increase the built capacity for more students and focus on providing new learning areas to ensure the best education outcomes for students.

With demolition works now complete, construction will begin on three separate buildings, including a new canteen and home economics area, a new year 7/8 building with dedicated withdrawal and support spaces and a specialist centre with state-of-the-art facilities designed for art, language, special education & Aboriginal studies.

We look forward to working the project team, teaching staff, students and school community on this innovative redevelopment which is due for completion in December 2021.