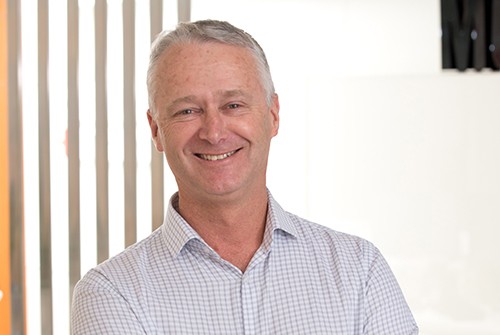 Congratulations Dave Otto on your Retirement
16/10/20
After 38 years with Mossop Construction + Interiors Dave Otto has decided it is time to take off his Project Manager hat and swap it for his finishing hat.
Dave Otto commenced with Mossop Construction + Interiors in May 1982 as a young 22 year old. Dave was part of the original team who worked in the Joinery Shop at Mossops first factory in Wingfield.
From 1982 to 1987 Dave worked as a joiner building joinery for likes of Australia Post, Banks, Insurance Companies and the Motor Registration which majority are still his clients today.
Shortly after moving to the Regency Park Offices, Dave commenced his new role as Contracts Administrator for Mossop Joinery. In the early 90's Mossop Joinery closed and Dave began work as a Site Supervisor/ Administrator for Fitout Projects. It wasn't long and Dave had worked his way to become Project Manager for Interior Fitouts.
During Dave's 38 years, he has delivered over 1000+ projects for the likes of:
Australia Post
Breast Clinic SA
Adelaide Entertainment Centre
Westpac Bank
ANZ Bank
AMP
Bank SA
Federal Police Motor Accident Commission
Carrington Street Cottages
And many more, but Commonwealth Bank Australia (CBA) is defiantly one client for the past 25+ years where Dave has shown his true passion and commitment. Dave has delivered Branches in the Northern Territory, Victoria and all over the Metropolitan and regional areas of South Australia.
To celebrate Dave's continued success in delivering CBA projects, on Dave's last day Directors Ray, John and Neil along with CBA Manager Sunny Lim surprised him at the new Gouger Street CBA Branch for one last time. Dave is not only loved by CBA but all clients he works for. He consistently shows all clients the confidence and respect that there project is as important to him as it is to them.
Dave has been a loyal, dedicated, dependable employee, team mate and friend. As Dave embarks on this new journey, we wish him and his family all the very best.
Congratulations on your well-earned retirement.